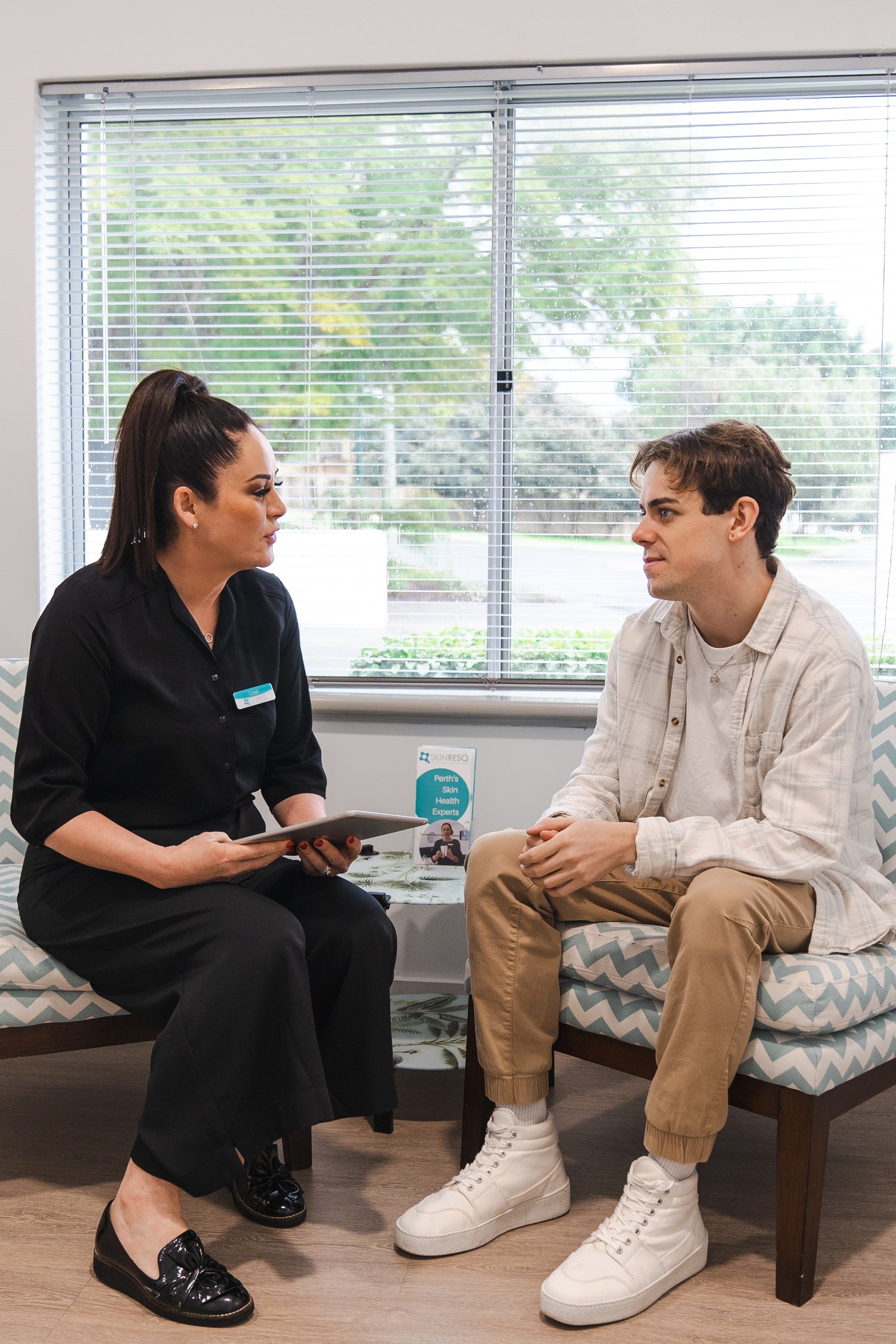 Skin Consultation
Unlock the secrets to your skin's unique needs with our comprehensive Skin Consultations. In just one hour, our experienced skincare professionals will assess your skin, provide tailored treatment and homecare plans, and even perform a Visia digital photo skin analysis. Learn more about this transformative experience below.
Book Your Consultation
Here's what to expect during your consultation
Cleanse & Assess

We start by cleansing and thoroughly assessing your skin to understand its current condition.

Visia Digital Photo Skin Analysis

Our state-of-the-art Visia machine captures high-resolution images of your skin. This analysis provides valuable insights into concerns such as fine lines, pigmentation, and more.

Treatment Plan

Based on the assessment and your skincare goals, our experts will recommend customised treatments to address your unique needs.

Homecare Plan

We'll help you create a practical homecare routine, including product recommendations tailored to your skin type.

Redeemable Credit

Your $100 consultation fee is fully redeemable towards skincare products on the day of your consultation.

Optional Healite Facial

Elevate your consultation experience with an additional 30-minute Healite Facial for just $99, making it a total 90-minute booking.
Skin Consultation FAQ's
What is the Visia Digital Photo Skin Analysis?

The Visia machine is a cutting-edge device that captures detailed images of your skin. It assesses various factors, including wrinkles, texture, pigmentation, pores, and UV damage, providing a comprehensive view of your skin's condition.
How do I prepare for my consultation?

Try to allow 10 minutes prior to your booking to fill out your skin consultation form. Be ready to discuss your skincare concerns, goals, and any products or medications you currently use.
How long does the consultation take?

The Skin Consultation typically lasts for one hour, but you can choose to extend it to 90 minutes by adding a Healite Facial.
Is the consultation fee redeemable?

Yes, the $100 consultation fee is fully redeemable towards skincare products purchased on the day of your consultation.
Can I book the Healite Facial separately?

Yes, you have the option to book a Healite Facial as a standalone treatment, but it can also be added to your Skin Consultation for a more comprehensive experience.
What happens after my consultation?

After your consultation, you'll have a clear understanding of your skin's needs and a personalised treatment and homecare plan. Our team will be available to answer any follow-up questions and assist you in starting your skincare journey.
Embark on Your Journey to Radiant Skin
Ready to uncover your skin's true potential? Book your Skin Consultation today and take the first step toward healthier, more radiant skin. Our experts are here to guide you on your path to beauty and confidence.