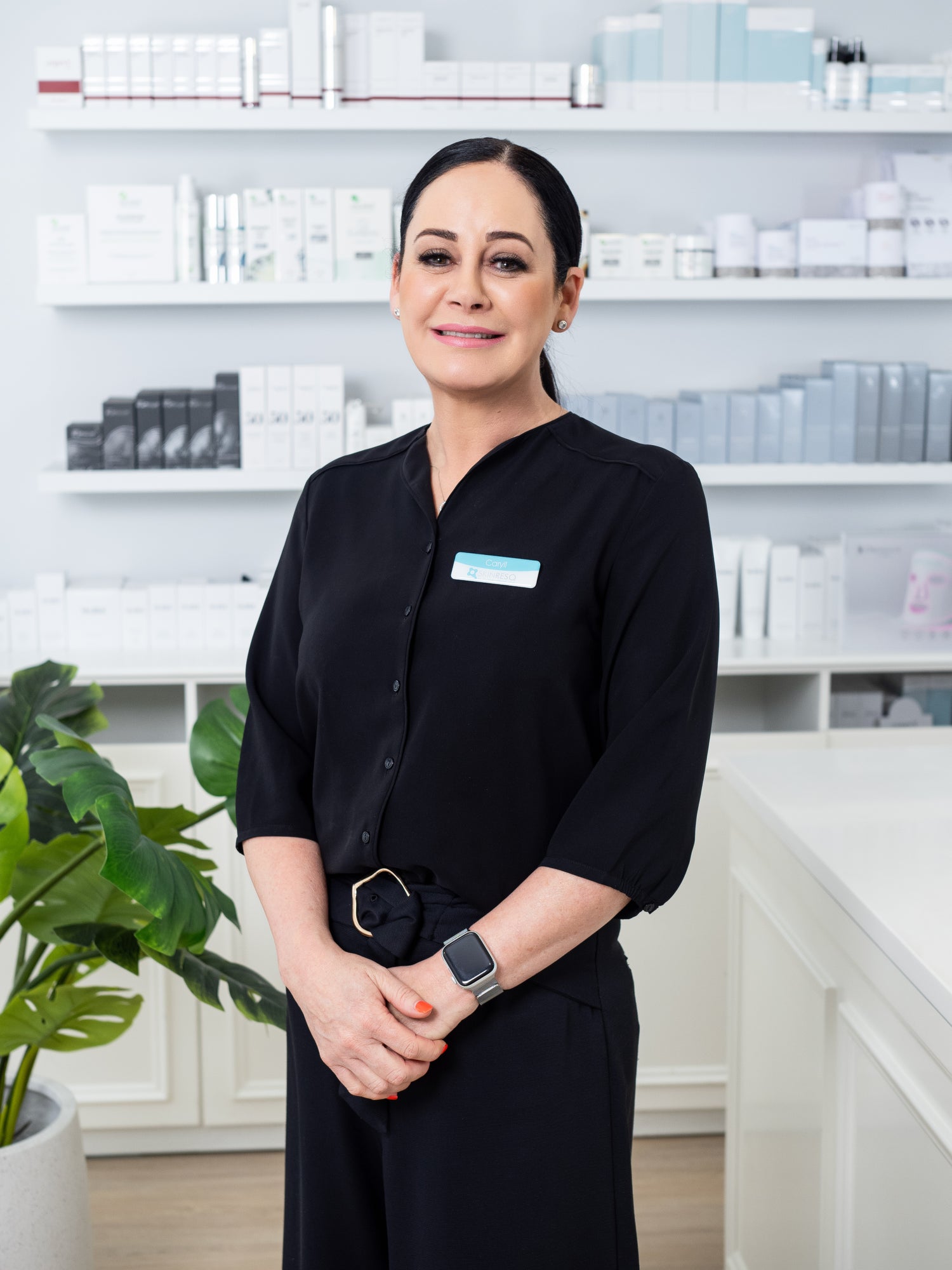 Caryll Wiggers
Caryll Wiggers, the founder and Senior Paramedical Therapist of Skin ResQ, boasts over three decades of expertise in the beauty and dermal therapy industry. Caryll's journey began in 1990 as a beauty therapist in Perth, and she later honed her skills in Melbourne, becoming an accredited Laser and IPL Clinician with qualifications recognised nationwide. Holding a WA Laser License for Class 3B and 4 lasers, Caryll specializes in Cosmetic Pigmentation, Cosmetic Vascular, and Hair Removal treatments, licensed by the WA Radiological Council.
Caryll's unwavering commitment to innovation and excellence is evident through her extensive training and participation in industry conferences and seminars, both in Perth and internationally. She recently explored the latest advancements in cosmetic surgery, lasers, IPL, facial rejuvenation, stem cell therapies, anti-ageing medicine, nutrition, and body contouring during her visit to various medispas and clinics in the United States. Caryll's dedication to perfection, honesty, and personalised skin consultations has earned her a loyal following of satisfied clients in Perth.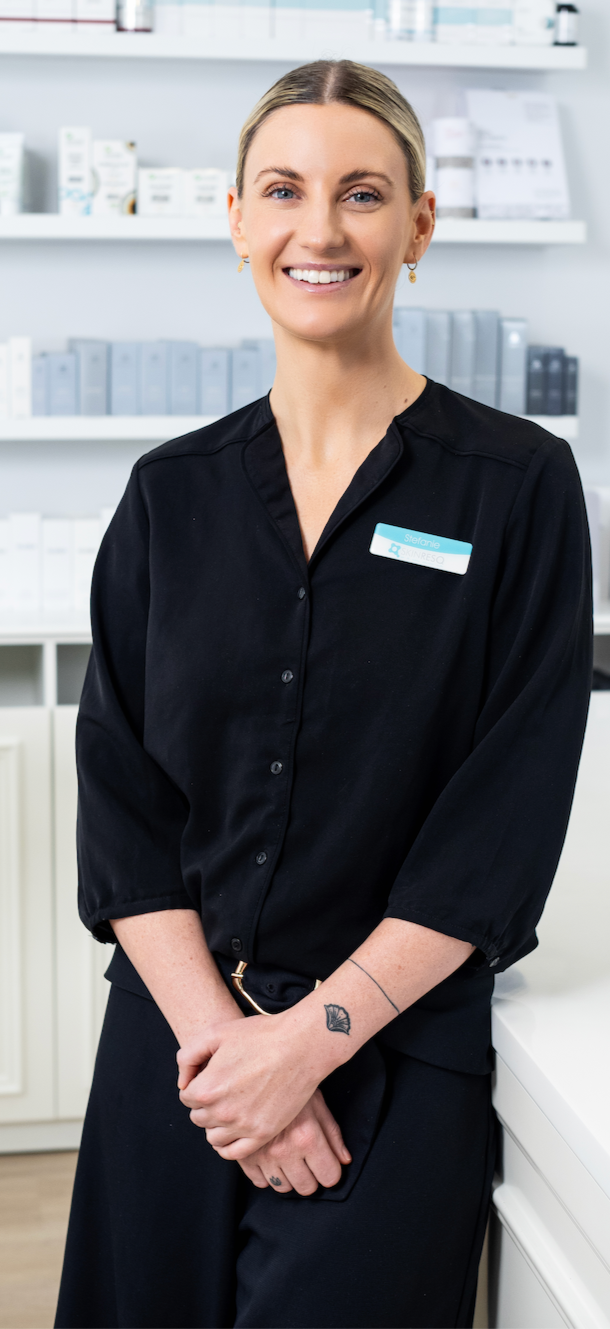 Stefanie
Stefanie is driven by her passion for empowering clients to embrace self-confidence and overall well-being through the prevention and management of facial and body aesthetic concerns. With a wealth of experience, she has seamlessly collaborated with and supported a team of fully accredited Dermal Clinicians, Nurse Injectors, and Plastic Surgeons, assisting patients in achieving optimal skin health.
Stefanie's dedication to improving her clients' skin conditions shines through her profound commitment to education, encompassing a wide array of cosmeceutical brands, home care recommendations, and results-oriented treatments. Her unwavering focus on providing exceptional customer service ensures that each client receives personalised care and attention. Stefanie's expertise extends to the realms of skin needling and advanced skin peels, offering transformative solutions to enhance your skin's health and appearance.
Our passionate educator has worked hard to obtain a long list qualifications including a Bachelor of Business Marketing , Diploma of Frontline Mangement, Diploma of Beauty Therapy and dux of ITEC, Master Course at Medical Aesthetics Institute and Laser Safety Officer Certificate. Her pursuit of excellence has led her to attend prestigious industry conferences, including the 2023 Dermapen Microneedling Symposium, the Non-Surgical Symposium in Melbourne in 2018 and the World Spa and Wellness Conference in Phuket in 2019.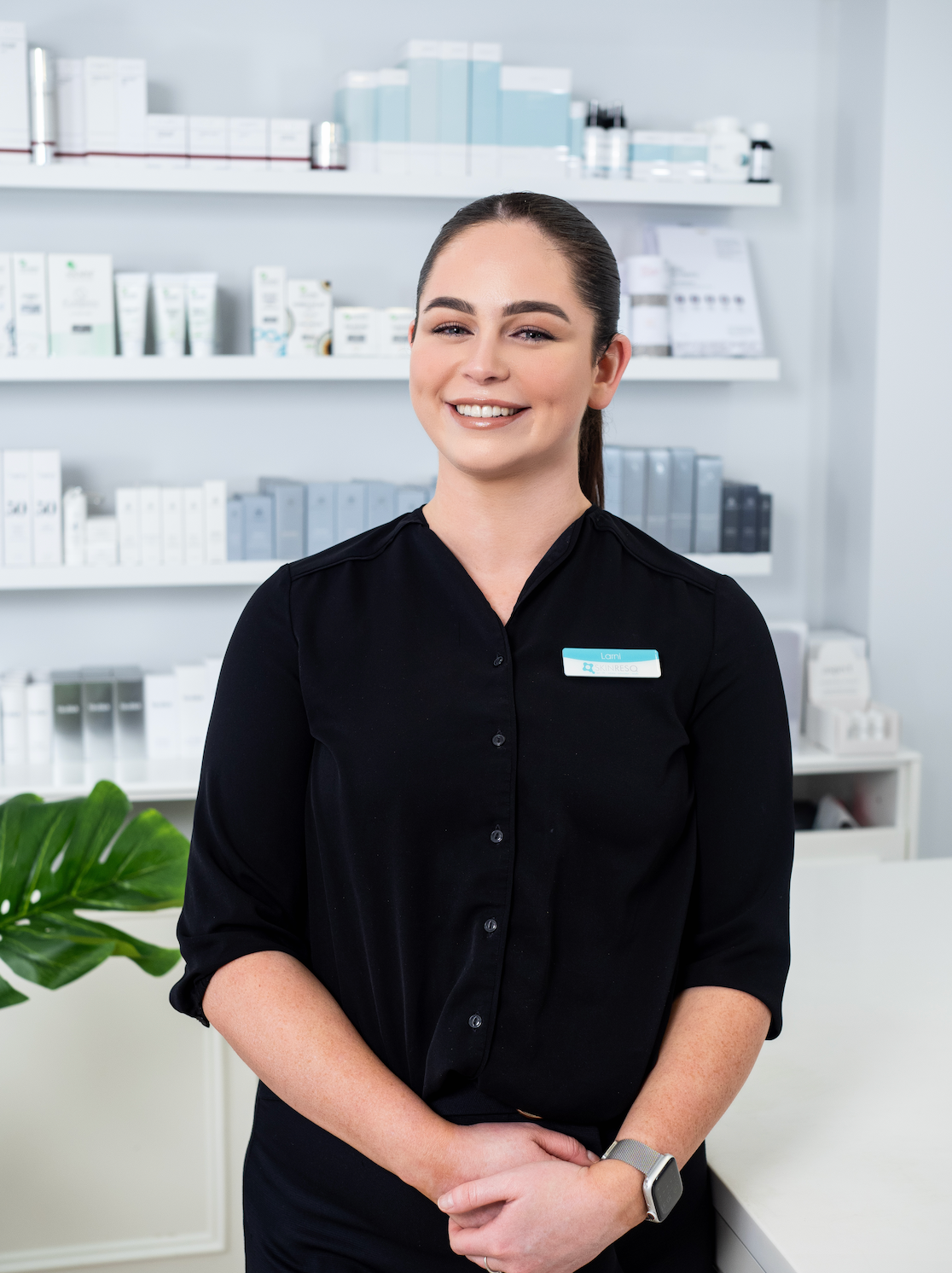 Larni
Larni is the heart and soul of our clinic, serving as our Clinic Co-ordinator and the driving force behind our social media presence. She embodies professionalism, warmth, dedication, and an unwavering commitment to ensuring our clients' needs are met. Larni has established herself as a paragon of excellence in the industry, offering steadfast support to our team of therapists.
Her profound passion for the world of skincare and aesthetics permeates every aspect of her role, and she relishes the opportunity to oversee the clinic's operations. Building enduring relationships with our clients is a source of immense joy for Larni. She possesses a wealth of knowledge concerning all our skincare brands and ingredients, allowing her to assist clients in achieving their skincare goals and feeling their absolute best.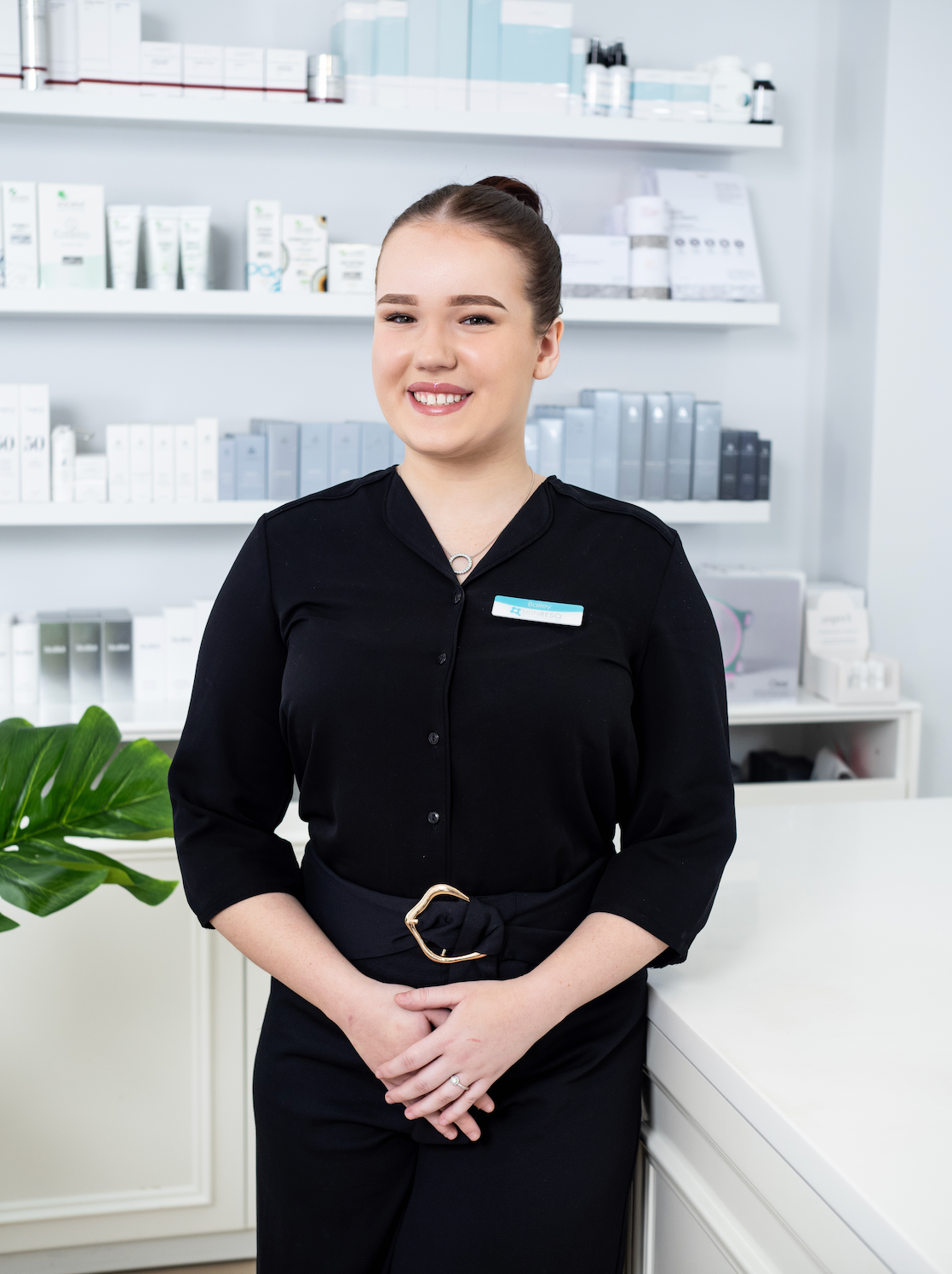 Bailey
Bailey, our Clinic Assistant and Emerging Therapist, is the warm and welcoming voice behind our phone and emails. With an innate love for fostering connections, she takes delight in building meaningful relationships with our wonderful clients.
Bailey's role extends far beyond the administrative. She's the dependable support system for our therapists, ensuring the smooth flow of our daily operations. Her dedication to the clinic's success is unwavering, and her friendly demeanour makes every interaction a pleasure.
As our Emerging Therapist, Bailey's passion for all things related to skincare shines brightly. She's on an exciting journey of learning and growth, absorbing everything about the world of skin with boundless enthusiasm. Join us in watching Bailey evolve into a skincare expert, all while experiencing her heartfelt commitment to our clients' satisfaction.